RollerTop brings more adaptability and increases automation in conveyor driven environments. Quick to deploy and navigates autonomously in conveyor-to-conveyor material transport.
Extend and Adapt Existing Conveyance
RollerTop robots autonomously pilot their way to conveyor ends and/or ASRS ends to load and unload totes and bins.
Fully Autonomous Conveyor-to-Conveyor Handoffs
FetchLink controllers enable coordination of conveyor-to-conveyor handoffs through FetchCore.
FetchLink (optional, sold separately) is a networked industrial I/O device that serves as a bridge between the Fetch Cloud Robotics Platform and other industrial equipment such as conveyors, doors, and air showers. Automate hand-offs between RollerTop robots and active powered conveyors by connecting a FetchLink to any conveyor controller.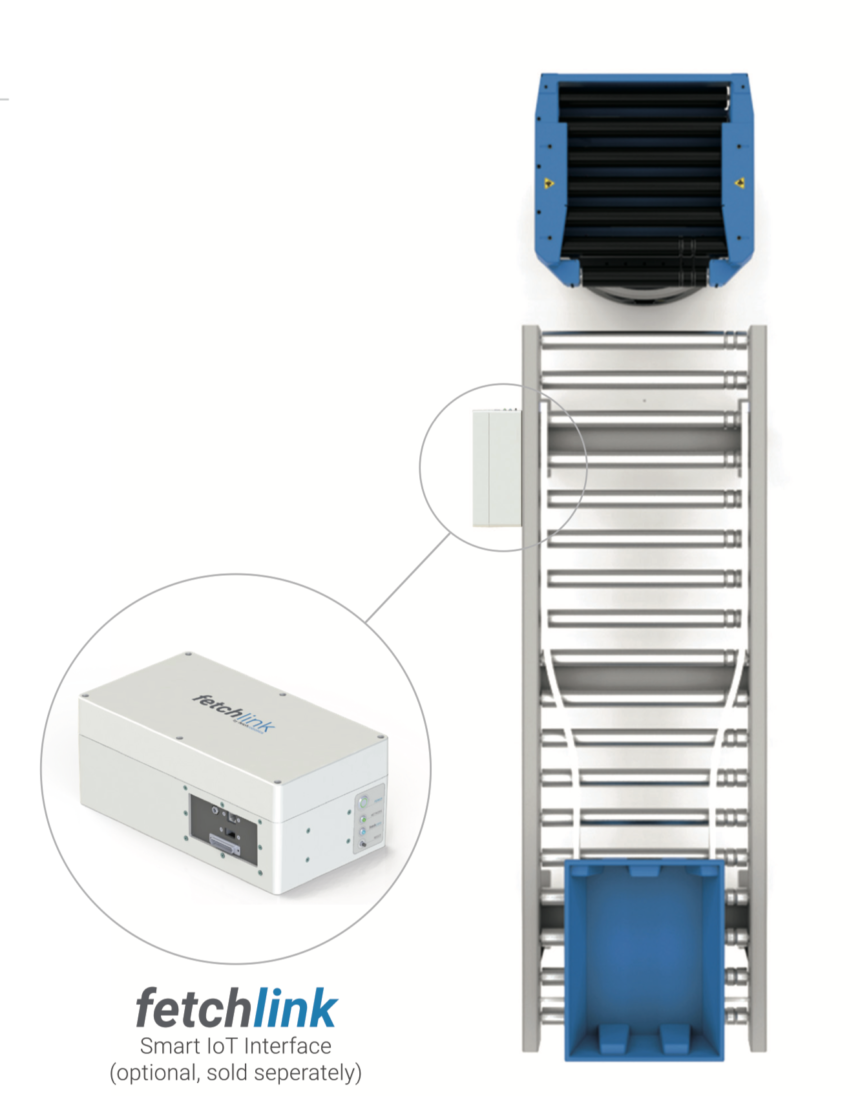 Precise, repeatable alignment
Precision markers and our Precision Alignment feature in FetchCore guarantee repeatable millimeter-level precision for reliable conveyor-to-conveyor interactions.
Deploy in Hours
FetchCore Enterprise Robot Planning (ERoP) is our cloud-based application for deploying, operating, and optimizing our entire portfolio of Autonomous Mobile Robots (AMRs) for material handling automation and data collection.
Find out why leading 3PLs, manufacturers, and retailers are deploying On-Demand Automation with Fetch Robotics
Want to learn more about how On-Demand Automation can improve productivity in your facility? Get started today by contacting the automation experts at Fetch Robotics. With the broadest range of AMRs in the industry, we can help you find, track, and move anything from parts to pallets.