Meet HMIShelf
HMIShelf provides autonomous transport in virtually any facility. Deploy in just hours and carries a wide range of bins, totes and packages with its fully configurable and customizable shelving system.
Safe Around Others, Even Forklifts
Fetch Robotics dynamic obstacle avoidance enables safe and truly collaborative operation around people, forklifts, and other types of material handling equipment.
Deploy in Hours
FetchCore Enterprise Robot Planning (ERoP) is our cloud-based application for deploying, operating, and optimizing our entire portfolio of Autonomous Mobile Robots (AMRs) for material handling automation and data collection.
Manage and monitor HMIShelf robot, as well as your entire Fetch Robotics AMR fleet across multiple warehouse and manufacturing environments. Robots can begin operating in just hours – not days, weeks, or months.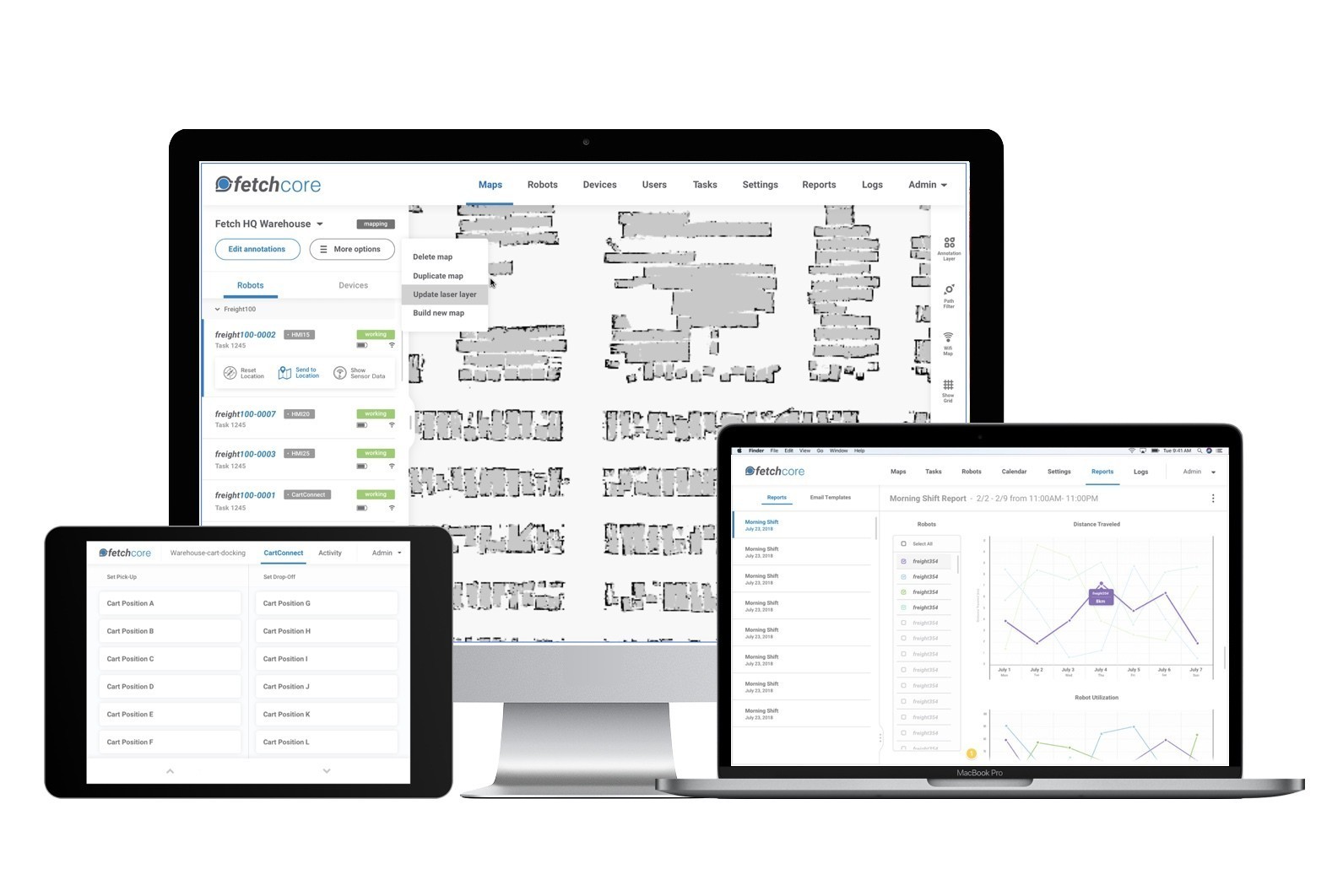 Find out why leading 3PLs, manufacturers, and retailers are deploying On-Demand Automation with Fetch Robotics
Want to learn more about how On-Demand Automation can improve productivity in your facility? Get started today by contacting the automation experts at Fetch Robotics. With the broadest range of AMRs in the industry, we can help you find, track, and move anything from parts to pallets.