Automated Material Handling is Taken to the Next Level with CartConnect from Fetch Robotics
CartConnect robots autonomously pick up and drop off our FetchCarts to any location within facilities with material handling needs.
Multiple sensors ensure CartConnect safely and efficiently navigates between locations, and is able to work safely alongside people, forklifts, and other material handling equipment.
CartConnect transports materials within a facility at a speed of up to 1.5 meters per second.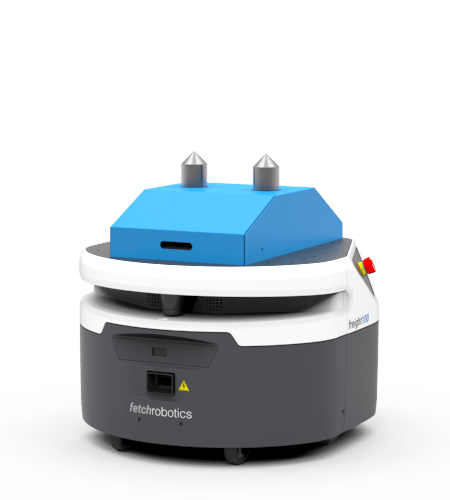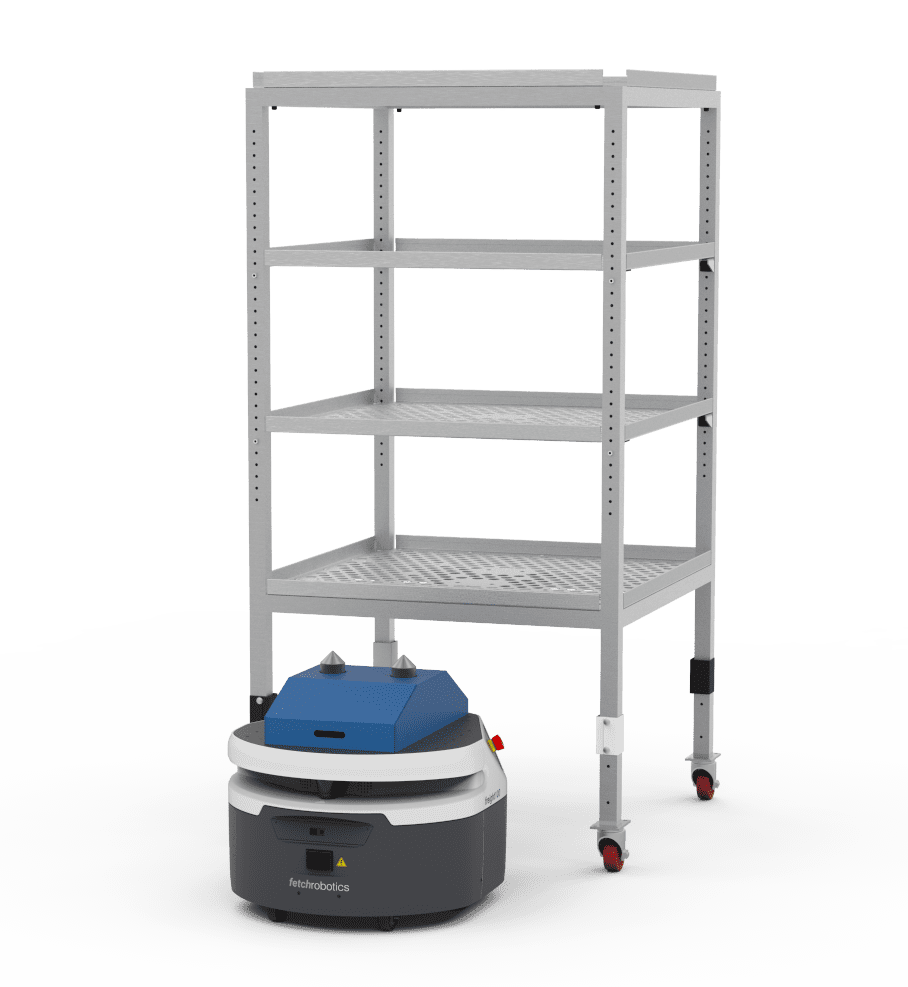 FetchCarts are Warehouse Carts Designed for Use with CartConnect
FetchCarts are autonomously transported by CartConnect AMRs or used as ordinary carts, maximizing efficiency and demonstrating flexibility within warehouse and manufacturing environments.
FetchCarts feature an adjustable middle shelf and can support payloads of up to 150 lbs.
Warehouse Automation Made Easy with Automated Carts On-Demand
Automated material handling has never been so simple. Just use any web-enabled device to request a pick-up and select a drop-off location. The nearest CartConnect robot will then automatically move to the pick-up area, dock with the loaded FetchCart, and transport it to the selected drop-off area. Upon arrival, CartConnect automatically detaches from the FetchCart and is ready for the next task.
Best-in-Class Safety
CartConnect is designed to work alongside people, forklifts, and other material handling equipment within busy warehouse environments.
CartConnect robots feature a suite of technical safety features which allow them to navigate safely inside your facility.
This includes 2D and 3D camera integration, dynamic obstacle avoidance, occlusion detection, turn-in-place functionality, and a floor-illuminating blue light.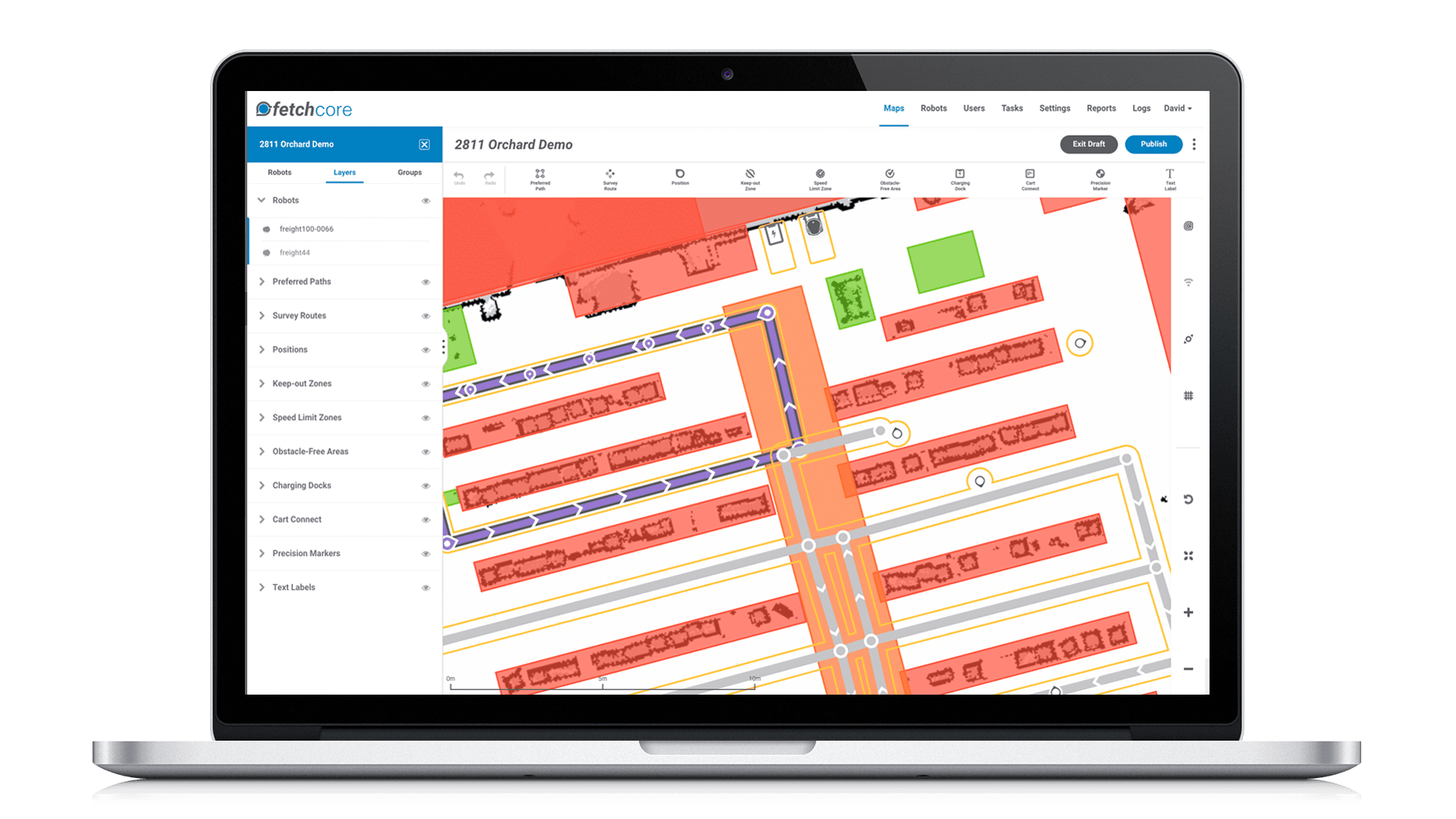 Deploy in Hours
Our FetchCore suite of software and services comes with our Enterprise Robot Planning (ERoP) module. This application simplifies deployment, operation, and optimization of our entire portfolio of Autonomous Mobile Robots (AMRs) for material handling and data collection.
Manage and monitor CartConnect robots, as well as your entire Fetch Robotics AMR fleet across multiple warehouse and manufacturing environments. Robots can begin work within just hours – not days, weeks, or months

Maximize Productivity with CartConnect
Customers deploying CartConnect have seen up to a 2X increase in lines per hour in as little as 2 weeks of operation. Contact Fetch Robotics to learn more about how CartConnect and our entire line of AMRs designed for automated material handling can help you exceed your KPI and productivity goals.