Material handling and transportation plays a fundamental role in logistics success and these workflows are turbo-charged with the Fetch Robotics VirtualConveyor™ line of Autonomous Mobile Robots (AMRs). VirtualConveyor AMRs deploy and redeploy in hours and move anything from parts to pallets in warehouses, factories, and distribution centers — all while working safely alongside people, forklifts, and other material handling equipment.

Process orders faster, increase efficiency, and reduce material handling costs across your organization.
Incorporating Fetch Robotics VirtualConveyor material handling solutions into your material transport and logistics workflows improves productivity and allows warehouse associates to focus on higher value tasks. See what Wärtsilä and DHL have to say about their VirtualConveyor deployment in Wärtsilä's central distribution center.

"The robots alone took over a walking distance of more than 30 kilometers per day, thereby increasing productivity and safety within the warehouse working environment."
– Denis Niezgoda, Robotics Accelerator Lead, DHL Customer Solutions & Innovation.
HMIShelf robots set the standard for commercial-ready Autonomous Mobile Robots (AMRs) transporting material in busy warehouse environments alongside people, forklifts, and other material handling equipment. Integrated touchscreens and adjustable shelving make the HMIShelf robots an easy and flexible way to offload point-to-point manual material handling tasks.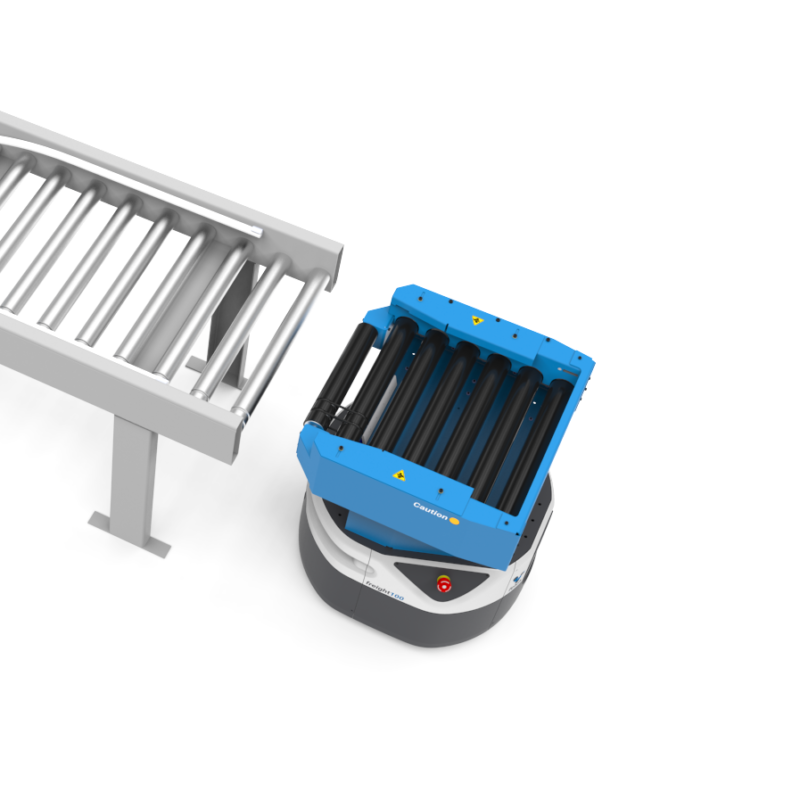 VirtualConveyor
CartConnect
Warehouse carts remain a key tool for a variety of material handling and transportation tasks worldwide. CartConnect robots and FetchCarts seamlessly automate the vast myriad of cart workflows that operate daily within warehouses and manufacturing environments. Safe, agile, and easily adaptable, CartConnect represents automated material handling at its finest.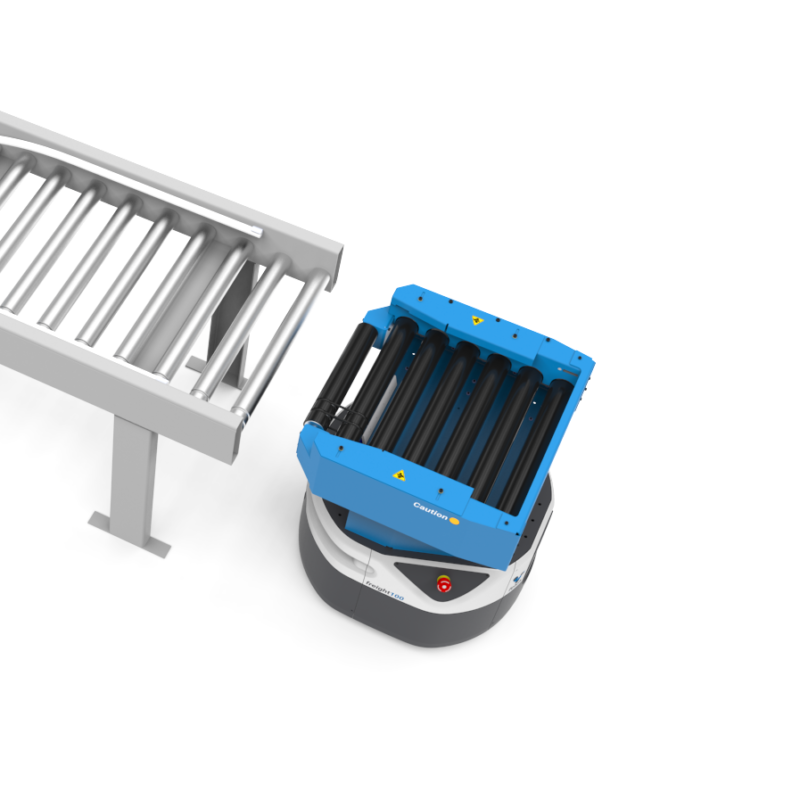 VirtualConveyor
Freight500 & Freight1500
Pallet transport is fully automated with the Freight500 and Freight1500 from Fetch Robotics. These large autonomous mobile robots handle heavy-palletized workflows with industry-leading payload capacity, all while working safely and seamlessly alongside people, forklifts, and additional material handling equipment.